Happy Money Happy Life Tour
Join Jason Vitug, author of Happy Money Happy Life, as he visits Rapid City sharing how you can use money as a tool to achieve happiness.
Sentinel FCU is a proud sponsor and hosting an Author Meet & Greet. RSVP  below.
Join Us
Join us for an evening of inspiration and empowerment with wellness expert and best-selling author, Jason Vitug.
On June 14, 2023, Jason will be in Rapid City to discuss his thought-provoking book, Happy Money Happy Life: A Multidimensional Approach to Health, Wealth, and Financial Freedom.
Get a free signed copy of Happy Money Happy Life made for the first 25 RSVPs who attend the event**.
Whether you're just starting out on your financial journey or looking to take your finances to the next level, this event is a must-attend for anyone seeking to live their best life.
Learn how you can use money as a tool to help you achieve your financial and life goals. The event is not a financial workshop: it's a wellness discussion that touches on the role money plays in your wellbeing.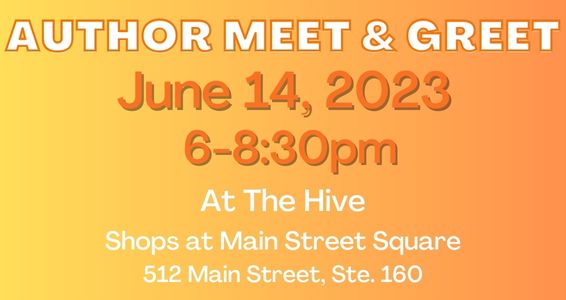 RSVP and join us for an inspiring evening empowering you to live your dream life through financial knowledge.
Mark your calendars and join us for a night of transformation and inspiration with Jason Vitug. Seats are limited, so be sure to register today to secure your spot!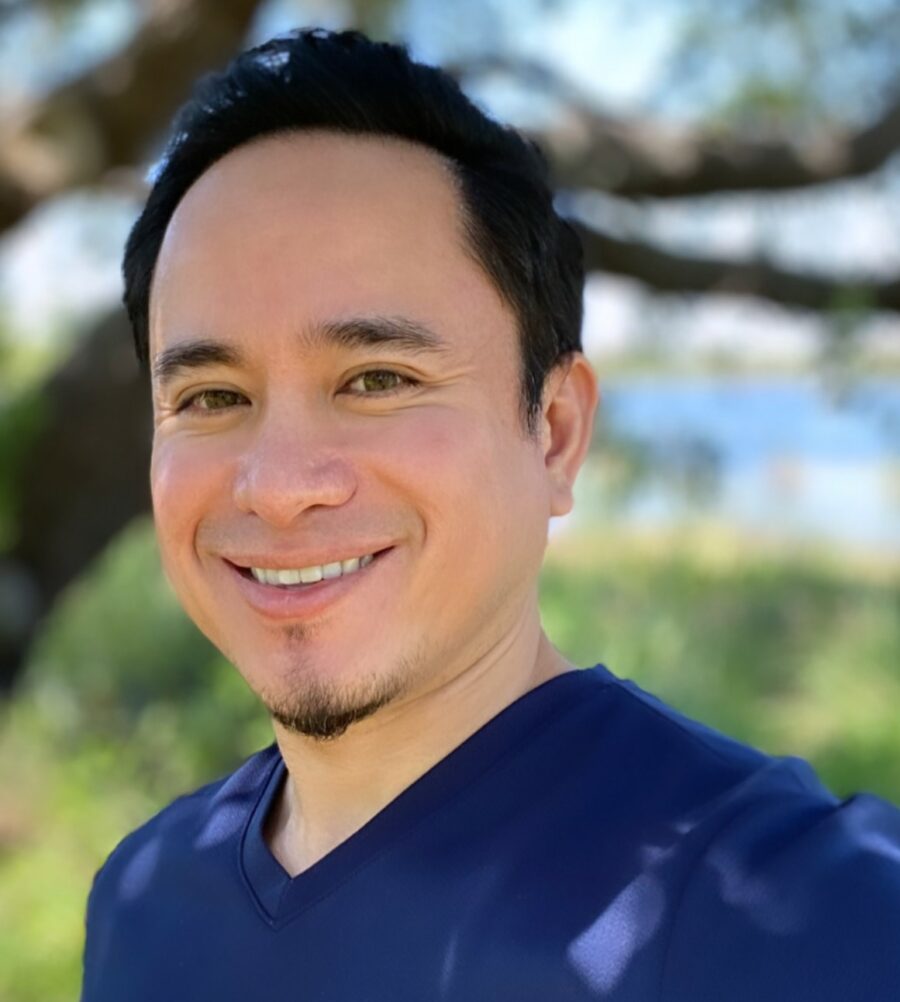 About Jason Vitug
Jason Vitug is a wellness expert, world traveler, and author of two best-selling books. His NY Times reviewed, "You Only Live Once: The Roadmap to Financial Wellness and a Purposeful Life," and his most recent, "Happy Money Happy Life: A Multidimensional Approach to Health, Wealth, and Financial Freedom."
Jason left his successful corporate career to pursue a more fulfilling life, which led him on a backpacking journey around the world to discover the true meaning of happiness and success. Along the way, he had some hilarious misadventures, including becoming a national face of a tsunami panic in Southeast Asia and accidentally becoming royalty.
But more than just a storyteller, Jason is also an advocate for financial wellness and empowering people to live their best lives. He believes that everyone deserves to have a purposeful life, regardless of their income or background. Through his work, he has helped countless people achieve financial freedom, break free from the rat race, and find their true calling in life.
Jason's infectious energy and positive attitude are sure to leave you feeling inspired and motivated to take control of your own life. Whether you're struggling with debt, looking to invest in your future, or simply seeking more meaning and purpose in your life, Jason's wisdom and guidance will help you navigate the road ahead with confidence and optimism.
About the Book
Happy Money Happy Life is a multidimensional approach to health, wealth, and financial freedom. Jason Vitug delivers an exciting and practical discussion at the intersection of our mental and emotional health and our money.
You'll explore the importance of physical and spiritual wellbeing, the importance of environmental comfort, meaningful work, and social connections as you learn to live a healthier, wealthier, and happier life.
Jason's 50-state tour to turn local money discussions into a national conversation on financial wellbeing is made possible by independent bookstores and local credit unions.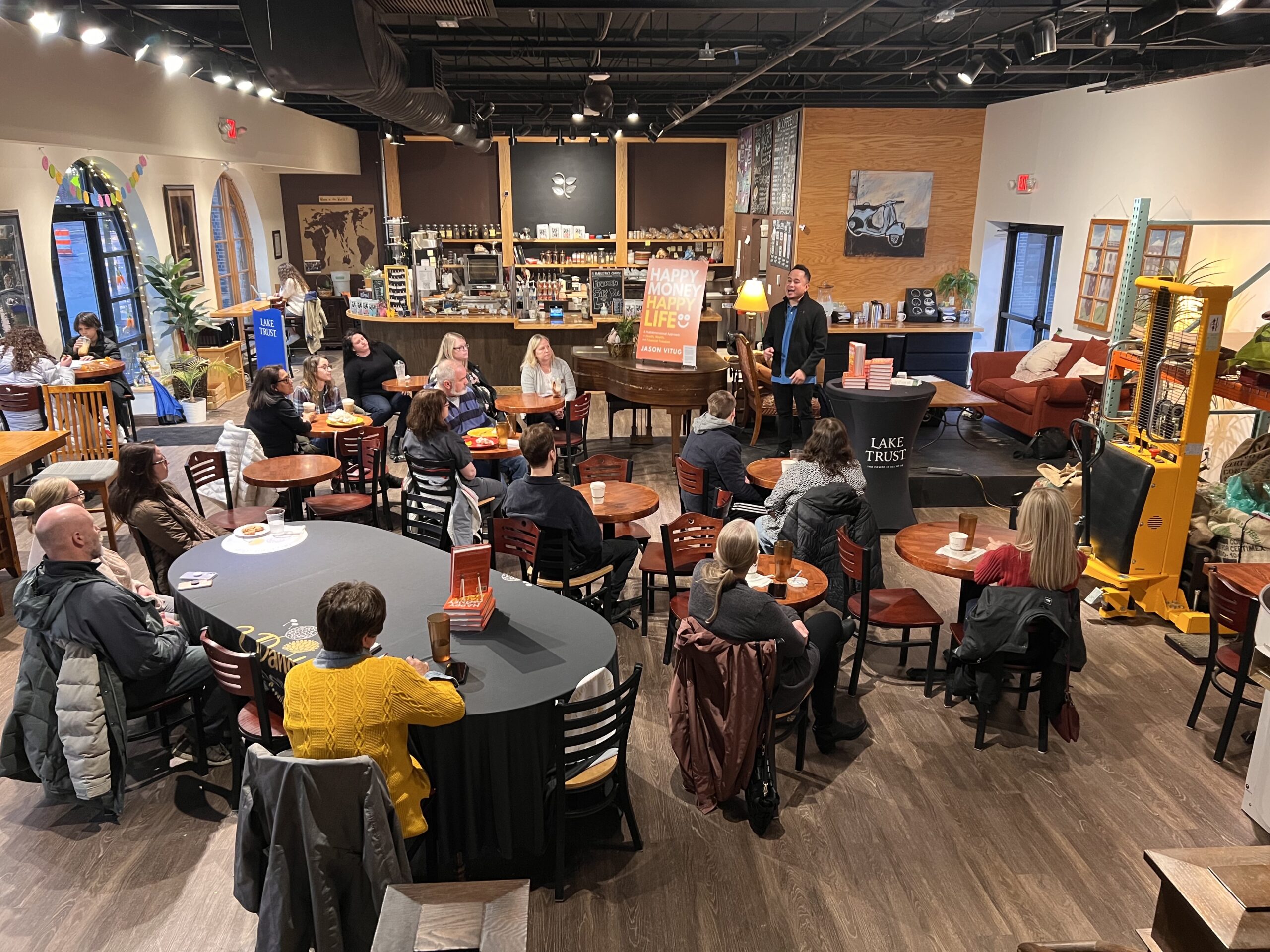 **While supplies last.
*Third party website. Sentinel Federal Credit Union is not responsible for the content, availability, security or compliance of any linked third party websites. In addition, the site's privacy policies may differ from those of Sentinel Federal Credit Union.